IF YOU
Need a meaningful Faith
Look for answers for living in a complex world
Want a fresh start
Desire an inspiring Worship Service
Seek Christian Fellowship
Desire Bible Preaching that meets the challenges for today's problems
THEN
Come join us at Camp Creek Church.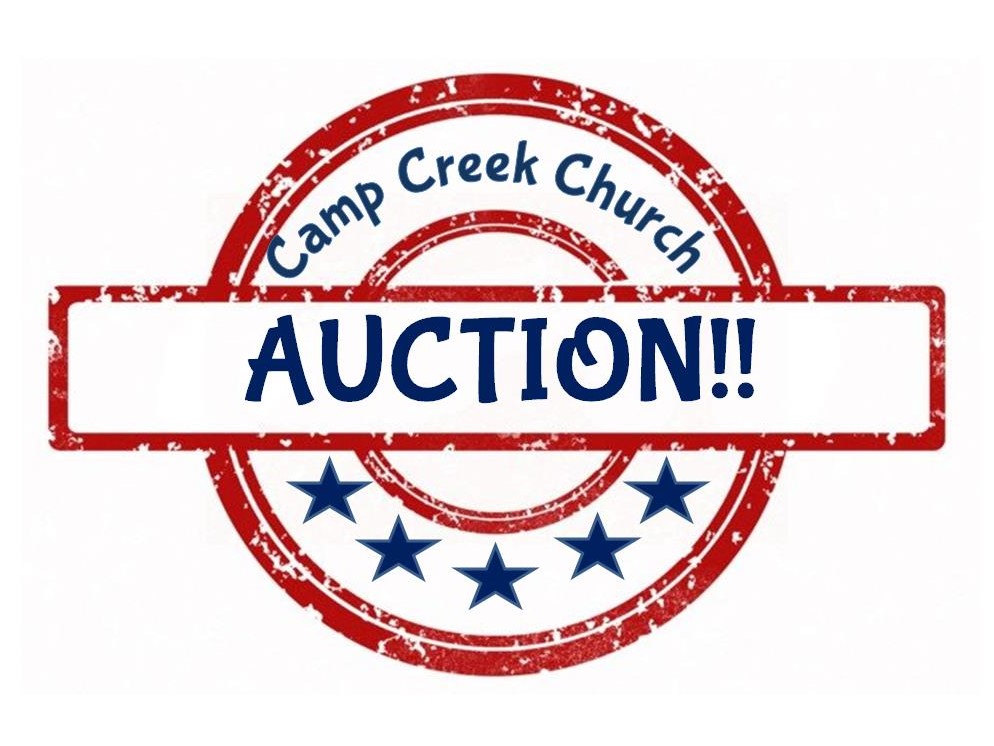 Camp Creek Church Auction
September 8, 2018
Please join us!!
Supper begins at 5:00 pm
Auction starts at 6:30 pm
At
The Back Forty Banquet Hall
(1010 9B Road, Bourbon)
It's an evening of fellowship & fun
to benefit local families…
That's right, ALL the auction proceeds
go to local families!!
Camp Creek Church
7486 State Road 19
Etna Green, Indiana 46524
Office Hours: Monday-Thursday 9:00 am – 3:00 pm
Phone: (574) 646-2003
Fax: (574) 551-4161